Offering a Wide
Variety of Choice
Porter Roofing installs and repairs roofs using a wide range of roofing materials, including tiles, shingles, flat roofs, and foam roofs. Each roofing material has unique features and comes in a variety of colors and finishes. Porter Roofing evaluates your roofing project and helps you select the most appropriate roof type for your project budget and specifications.
Porter Roofing installs many flat roofs each year and understands their unique installation challenges. Flat roofs are covered with a seamless, continuing material on a slightly sloped roof to allow water runoff. Flat roofs typically last over ten years.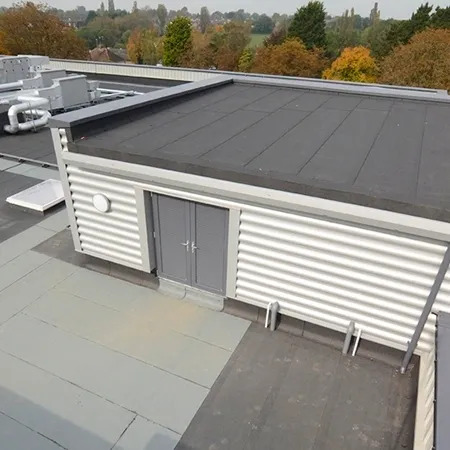 Shingle roofs are very popular because they are cost-effective to install and last 20 to 50 years. Asphalt shingle roofs (also known as composition shingles, architectural shingles, and laminated shingles) are the classic residential roof and appear in many homes within the United States. Shingle roofing works in steep-slope roofing applications and is low maintenance and fire-resistant.
Tile roofs are durable and long-lasting and can withstand the wind, heavy storms, and other rough weather conditions in Arizona. They can last 40 years and have a longer warranty than many roofing treatments, making them a great investment. Tile roofs are energy efficient for hot weather areas because they allow more air circulation and less direct heat transfer than other roof applications. Tile roofs using clay or concrete tiles are expensive to install but easy to maintain and offer a variety of color options to create a custom appearance.